Counter display cases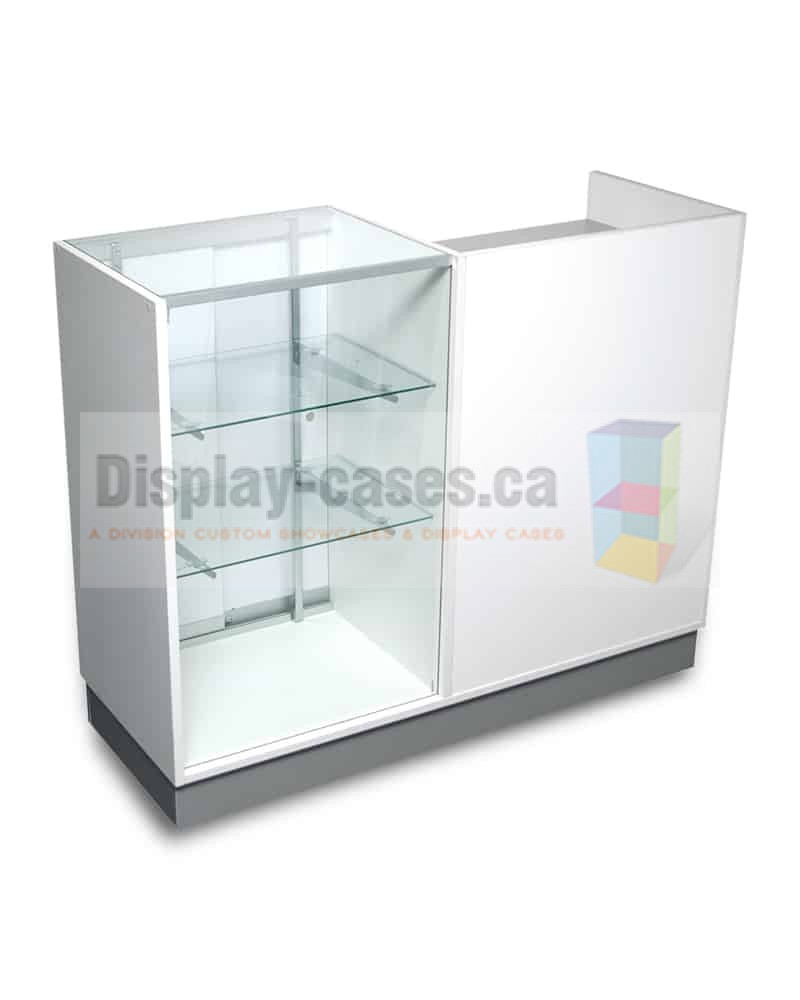 We manufacture counter display cases with the best quality material, all our designs adapt to the rhythm of your business and your space. They can be in various sizes and colors and we are also able to customize them as well, some with glass-enclosed areas for displaying merchandise and others with no glass at all as in the case of a register stand or service counter.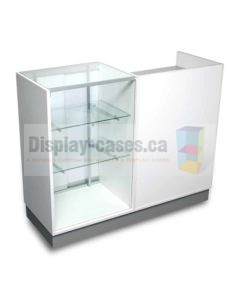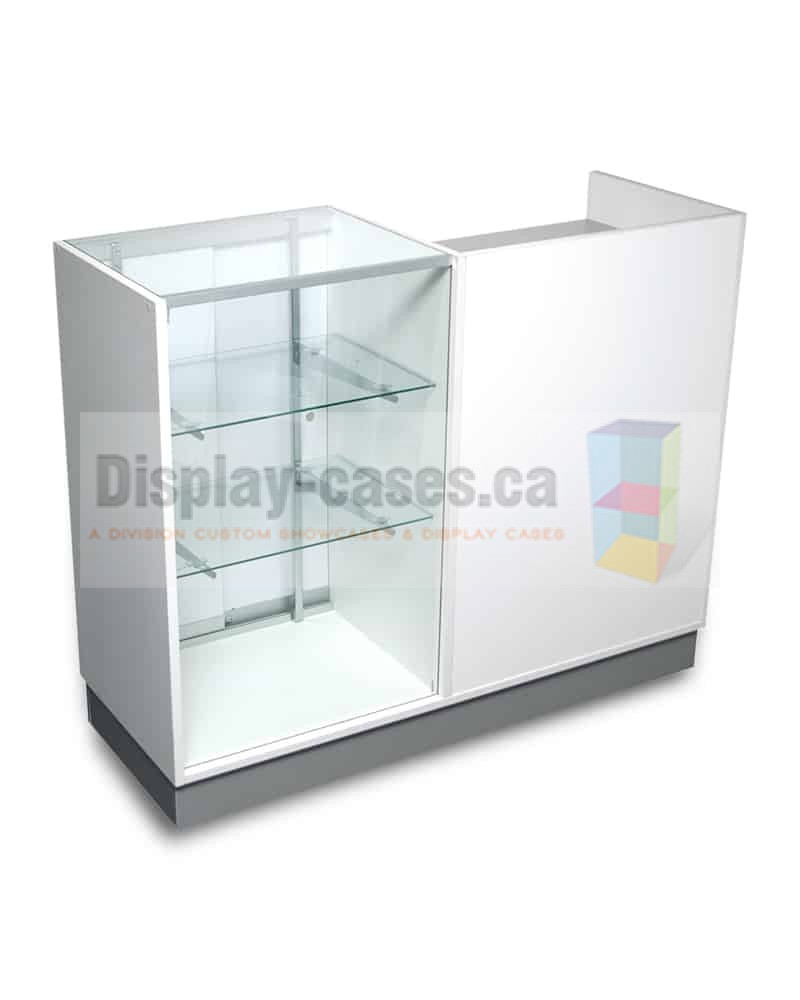 Access to items inside the cabinets can be either via the front or behind. If your store sells expensive merchandise like jewelry, electronics, or other high-end products, you will want the rear access cases for security's sake.
We can place as many shelves, and lightning as you need. For more information, call us!