Tag Archives:
Counter Showcases
Our company has always made 2 lines of display cases.  Our standard and classic lines have been extremely popular but we have recently also added our new line of economy display cases.
Below are a few designs from our counter display case category.  Please keep in mind that we are able to make all of our glass counter display cabinets in various sizes and colors and we are also able to customize them as well.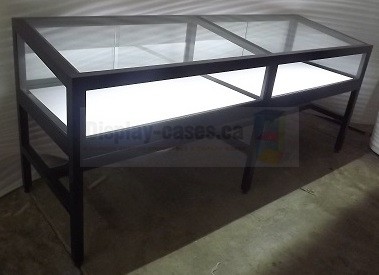 Just completed!
These counter display cases we completed yesterday for the Canadian Mint!  If this prototype is excepted we would be looking at manufacturing many more units in the near future!