Tag Archives:
pedestal showcases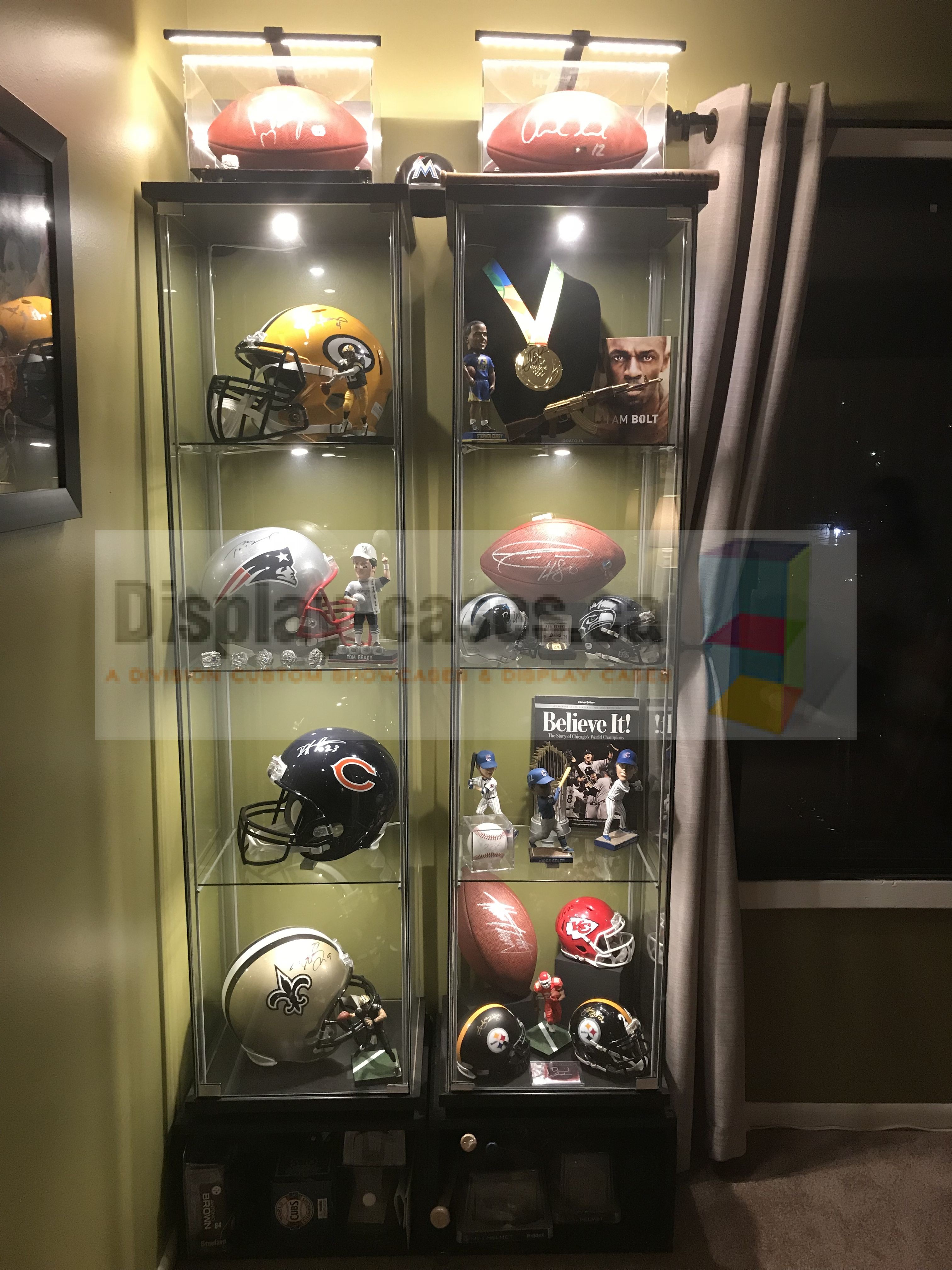 If you're a major sports fan, you've probably acquired some pretty awesome gear. Sports memorabilia display cases are a great way to not only show off that gear but also keep it safe. When you walk into a museum, your eyes are automatically drawn to whatever is inside the glass cases – your sports gear deserves the same treatment.
Jersey Cases
There's nothing quite like going to your favorite team's game while wearing their jersey. It's even cooler if you can get that jersey signed by one or more of the players. At that point, you'll probably want to keep it safe and display it.
Baseball Displays
Everyone loves going to a ball game and catching a homerun. If you have a ball, bat, glove, or hat that is particularly impressive, we have the right memorabilia cases for you.  Check out all the different ways to display your lucky baseball!
Football Cases
Whether it's for your signed football or your favorite team's mini helmet, we have the sports memorabilia display case that is perfect for you. Choose from options like pedestal cases, tower  or wall mounted cases
Your football gear will look much more professional and will stay securely in place. We have display cases for all of your memorabilia!