Tag Archives:
Trophy Showcases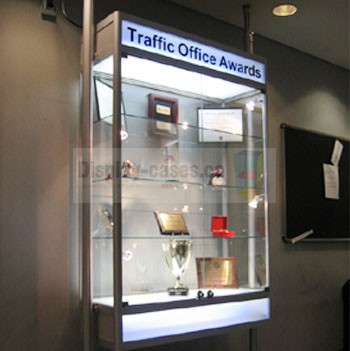 Trophy showcases are used in sports schools and schools all over the world. Mostly trophies are placed inside them and photographs of the teams that won that year. If it is a club, it is placed inside the room where they practice. However, where look great!
The main feature of the trophy showcases is a sliding door. This allows them to easily access and clean the trophies. In addition to all this, with us you will have the opportunity to choose the materials:
Wood. If you decide to manufacture the wooden trophy case, it will be because it is formal. This means that they may be trophies for olympics of knowledge, classical music, etc.
Aluminium. They may be personal achievements but they are just as important. In these you will be able to place all type of trophies or recognitions.
Crystal. You may want to have it in an office for acknowledgements or photographs, has an executive touch.
They even exist with different curves or shapes. These will always be chosen by you. But with all of this you will receive more! Remember above all it's your satisfaction. We have a lot of options for you.
As a result, you will have a great business or a great showcase!
Not all trophy display cases are manufactured equally and this is especially true when it comes to glass display cases made in China.
Here is Canada companies require certification/requirements in regards to the safety of the product and especially when it has
anything to do with electricity.  Most displays made in China do not have the proper certification requirements and are therefore
putting the life's of our citizens at risk in Canada and the USA.
When looking to purchase a display case make sure it the important UL label.