Tag Archives:
Wall Mounted Cases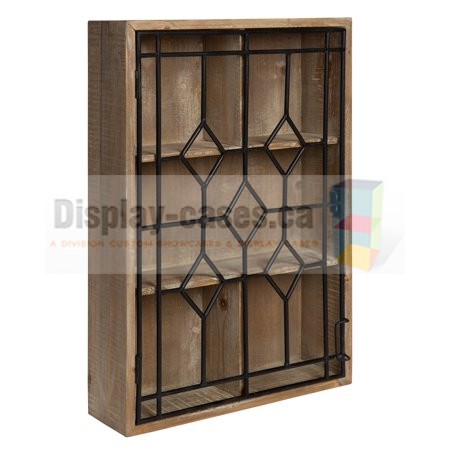 Wall hanging showcases are a practical and easy way to save space in the home and office. What is not mentioned is how good it looks depending on the finish chosen and its purpose.
There are different types of wall hanging showcases and finishes. Their finishes range from wood to total glass exposure. In this type of showcases it is also possible to optimize as much space as possible. However, care must be taken with their installation as it often happens that they fall.
We offer an extended warranty on all our products. Above all is your safety and satisfaction. Just contact us!
Our suspended pole mounted glass display cases are made in Laredo Texas and delivered anywhere in the USA and Canada.  This line of glass cases is unique and only designed and manufactured by two companies in North America.
Request a copy of our wall hanging cabinets online and we will email you the catalog within minutes.